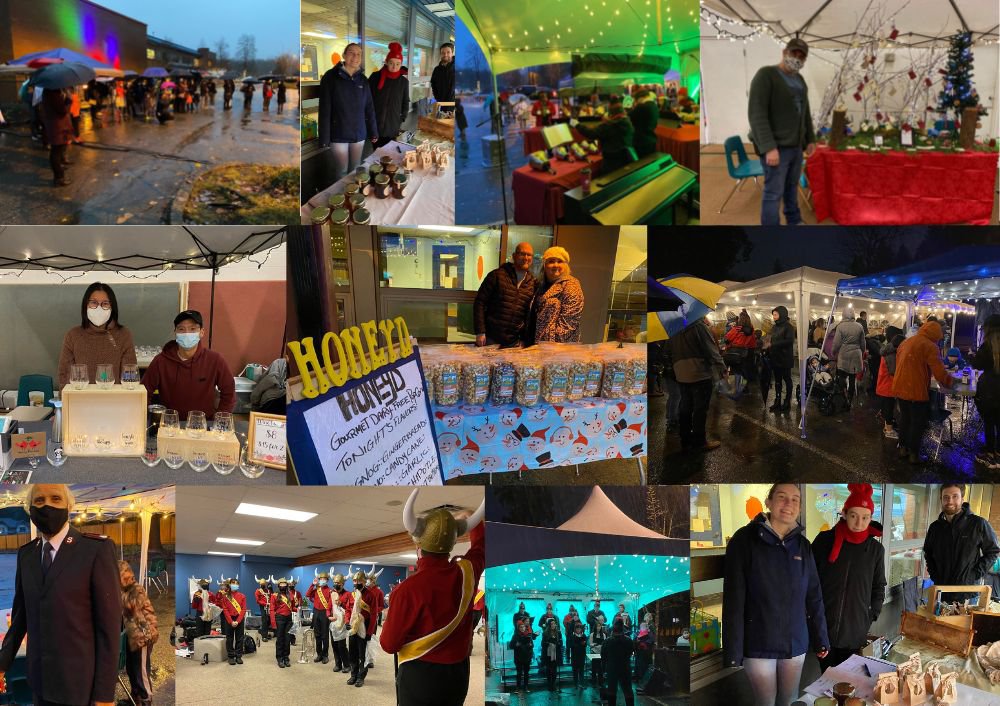 The Burnaby Night Market
The Burnaby Christmas Night Market is a one-night only event hosted by The Salvation Army Cariboo Hill.
Our goal with this market is to connect with our local community and to create a safe and family-friendly environment to help celebrate the holiday season.
The Market will have a variety of events, including a children's carnival, live music (featuring local choirs and musicians), pictures with Santa, and local vendors & makers selling their wares. In previous years we have had a local food truck and coffee cart as well.
This event will happen rain or shine, snow or hail!
Event Details
Date: November 25, 2023
Time: 4pm-7:30pm
Location: 7195 Cariboo Road, Burnaby
Cost: By donation to The Salvation Army Kettle Program (this money is used to support families & youth in our community, year round).
Form application for Vendors and Music Groups
Local vendors/ musical groups, apply below and we will get back to you, as soon as possible with more information. Contact us @ 604-525-7311 if you have any further questions.
NOT ACCEPTING any more vendors who are selling baked goods, jewelry, crotchet or knitting.