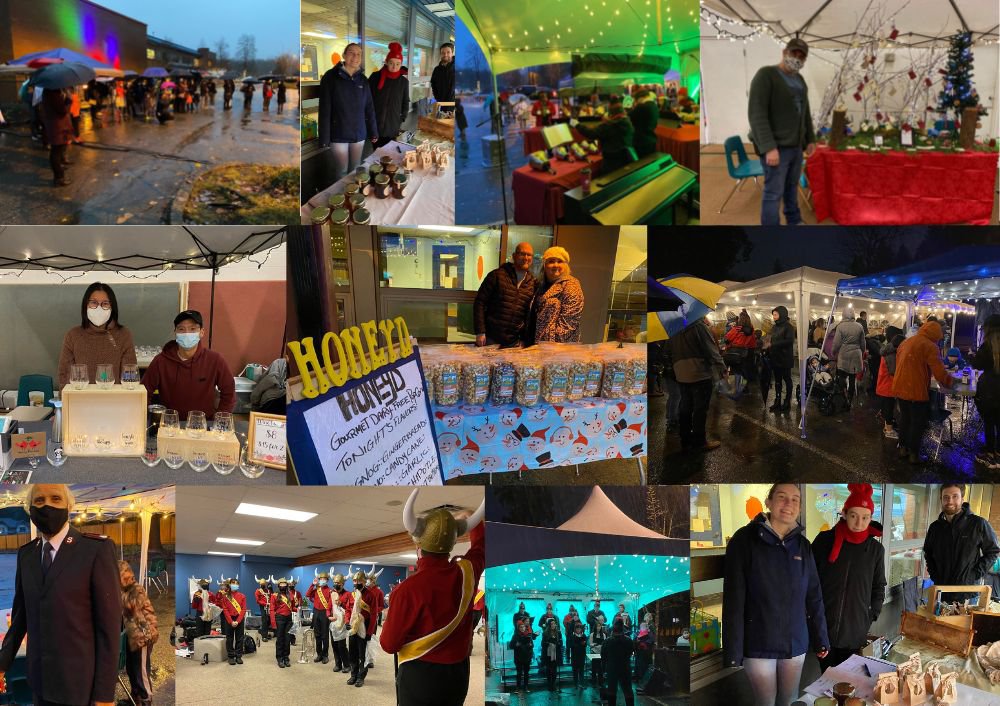 The Burnaby Christmas Night Market is a one-night only event hosted by The Salvation Army Cariboo Hill. This year will be our 3rd annual Market. Our goal with this market is to connect with our local community and to create a safe and family-friendly environment to help celebrate the holiday season.
The Market will have a variety of events, including children's activities, live music (featuring local choirs, young musicians, and the CHT Brass Band), pictures with Santa, local vendors selling their wares and opportunities to connect with The Salvation Army Kettle Program. In previous years we have had a local food truck and coffee cart as well.
This event will happen rain or shine, snow or hail!
If you are a vendor or local musician/group interested in participating in our market, fill out the form below. We will get back to you asap. You can also call 604-525-7311 for further information.
Form application for Vendors and Music Groups